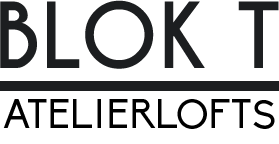 24 MODERN ATELIERLOFTS FOR SHORT STAY IN THE CENTER OF TILBURG
2 ATELIERS FOR OFFICE / WORKING RENTAL FOR THE CREATIVES
Now available for long term rent
BOOK YOUR NEW HOME IN TILBURG NOW
We offer 24 cozy, fully furnished and sustainable rental apartments.
Not one is the same, they come in several sizes.
These short stay (max 6 months) living spaces are now available and perfect for expats,
exchange or postgraduate students or people waiting to move into their own new house.
The monthly rent starts from € 897,- excl. service costs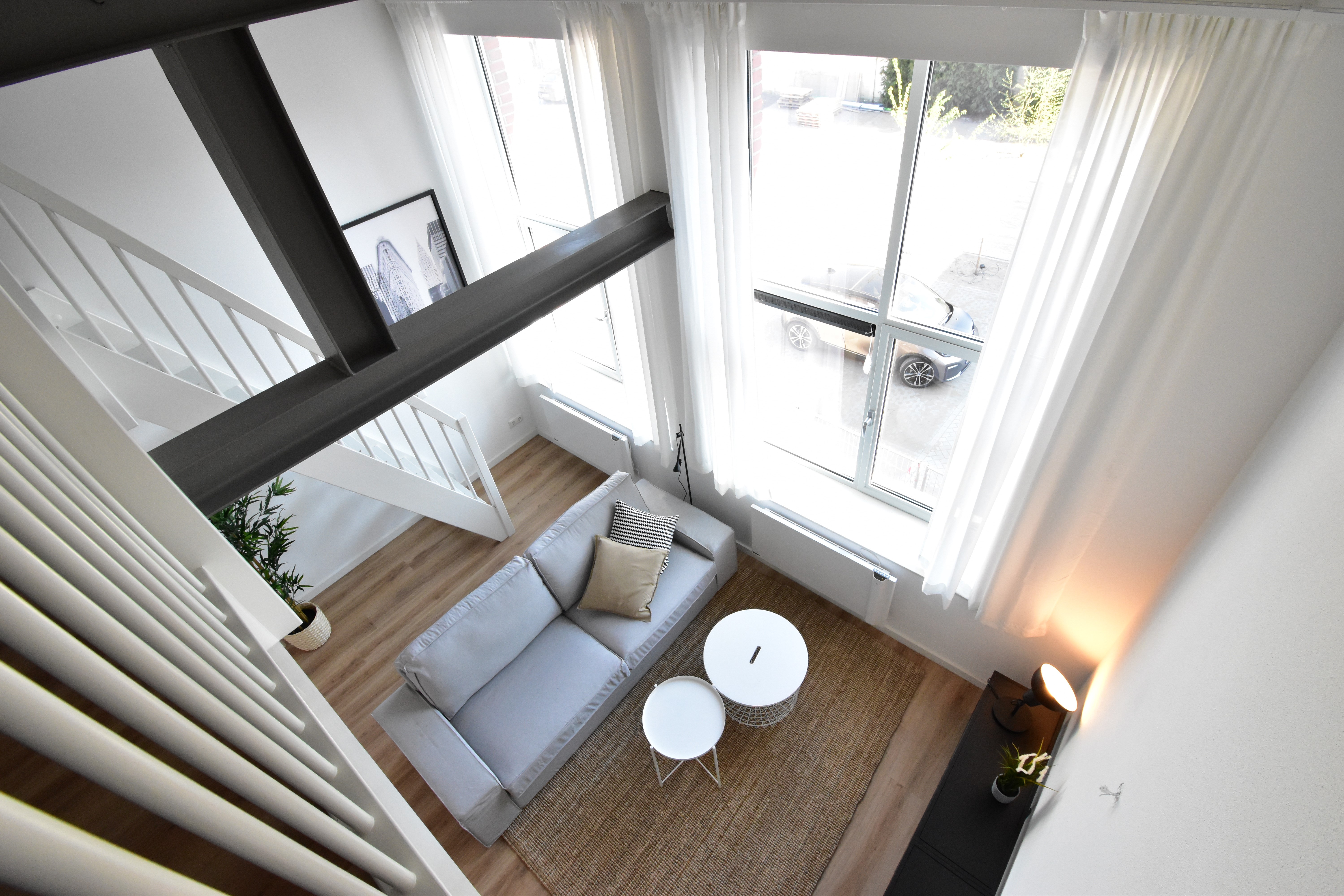 MODERN AND CHARATERISTIC
The building used to be a school building. The Norbertus Mavo started in 1946 by catholic brothers. On both the outside and inside, the authentic details, like high ceilings, large picture windows, updated wooden trusses are still visible. Since 2005 the building had no function anymore. Untill today!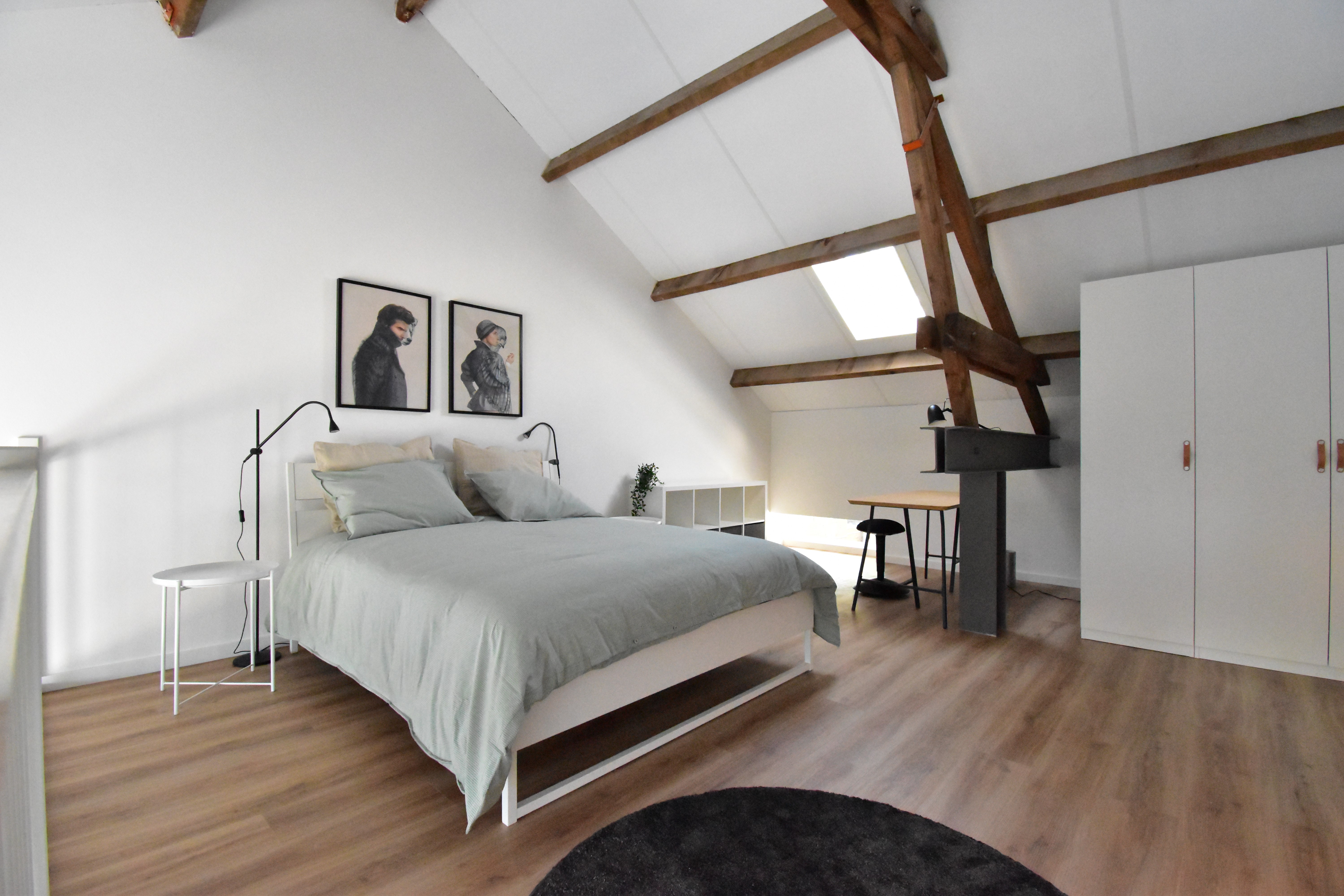 JUST BRING YOUR SUITCASE AND MOVE IN
All living spaces are fully equipped. Kitchens with combi oven and dishwasher. Bed, bath
and living rooms are fully furnished. Cookware, linen, kitchen appliances and a TV are all included. You only have to bring your suitcase! Enjoy and be happy!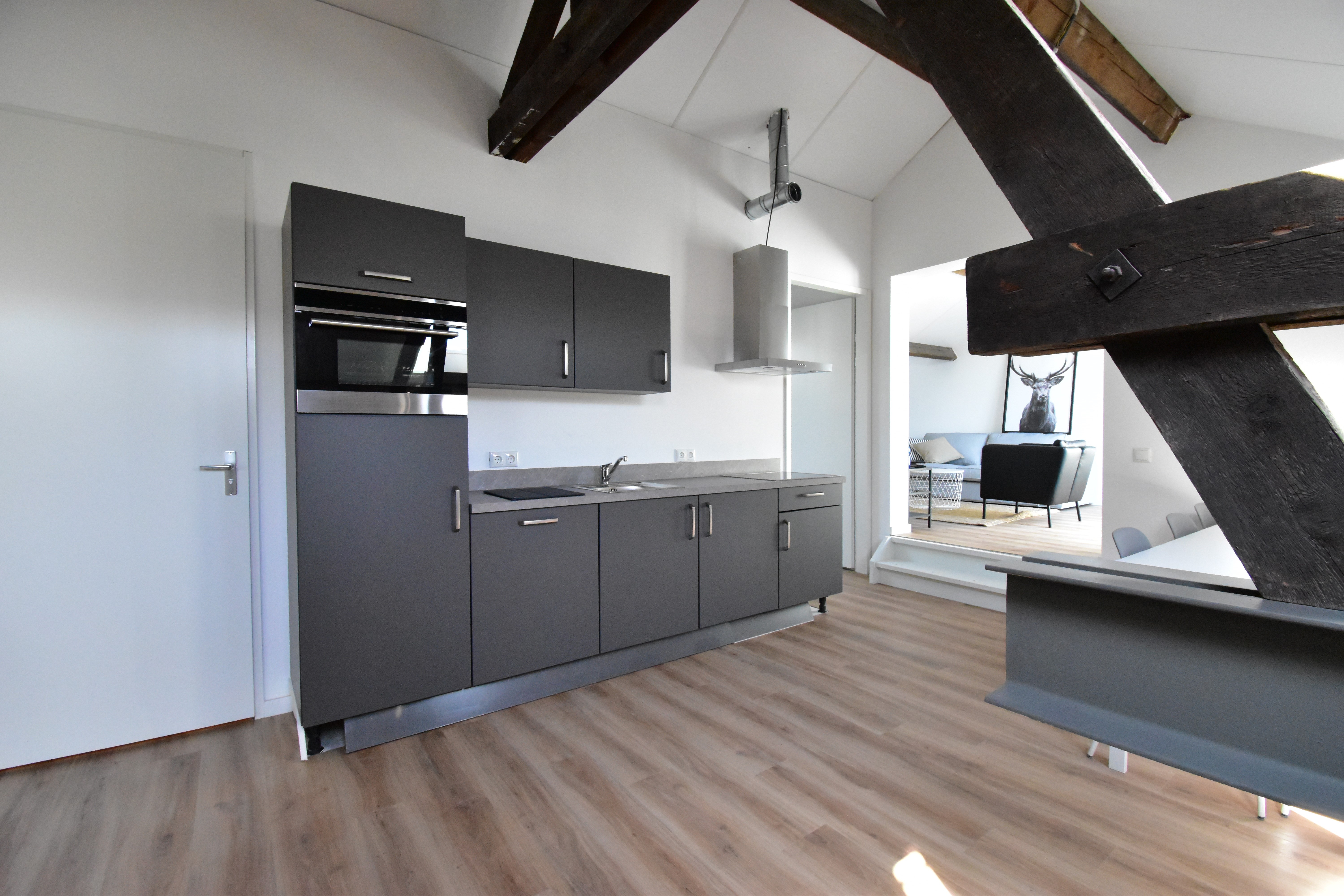 START RIGHT AWAY
Every living space has fiber optic internet (plug & play) and you can use Wi-Fi in the entire building. You can also have your own parking space (to be rented separately) on a parking terrain. Connect online and offline with your neighbours.
Two rental professionals helping you with all your questions.
LIVING AND WORKING ATELIERLOFTS | CORPORATE  –  STUDENT  – FAMILY
Blok T is a concept where housing and entrepeneurship are combined. We know inspiration doesn't have office hours.
We support the idea of working from home or living from your work place. Some of the studio lofts are specifically designed for this concept.
Our goal is to create a vibrant and inspiring environment for all residents. Combining living lofts with cool work spaces where creative entrepreneurs can do what they do best: create. This is also a contribution to the history of Tilburg as the former textile and wool manufacturer of the country.
QUIET AND STILL CENTRAL LOCATED

Blok-T is located close to the city center of Tilburg and 2 km from the main train- and bus station. It is also 2 km to the University of Tilburg.
The immediate surrounding area is quiet, even though being located directly near the 'De Ring van Tilburg'.
In addition at Blok-T you have your own comfortable studio, loft/ apartment, in all privacy, surrounded by young urban creatives and professional residents.
WORKING PLACE – CREATIVE SPACE FOR [TEMPORARY} RENT
We have two work(shop) spaces  for rent especially for "the makers of Tilburg".
More rental info here